Grimsby/Lincoln/Niagara
Scenic Serenity
The beautiful Niagara Escarpment lends a backdrop to this homeowner's sanctuary.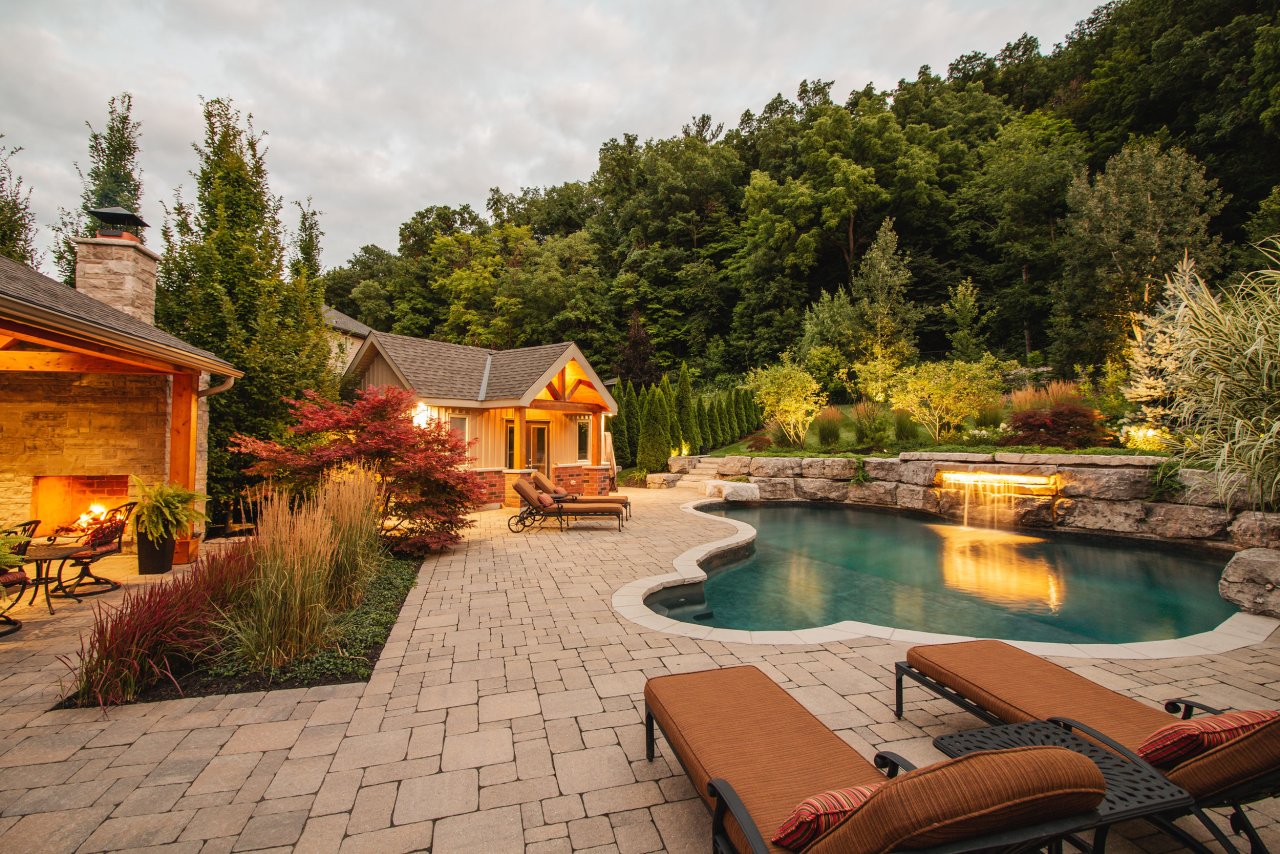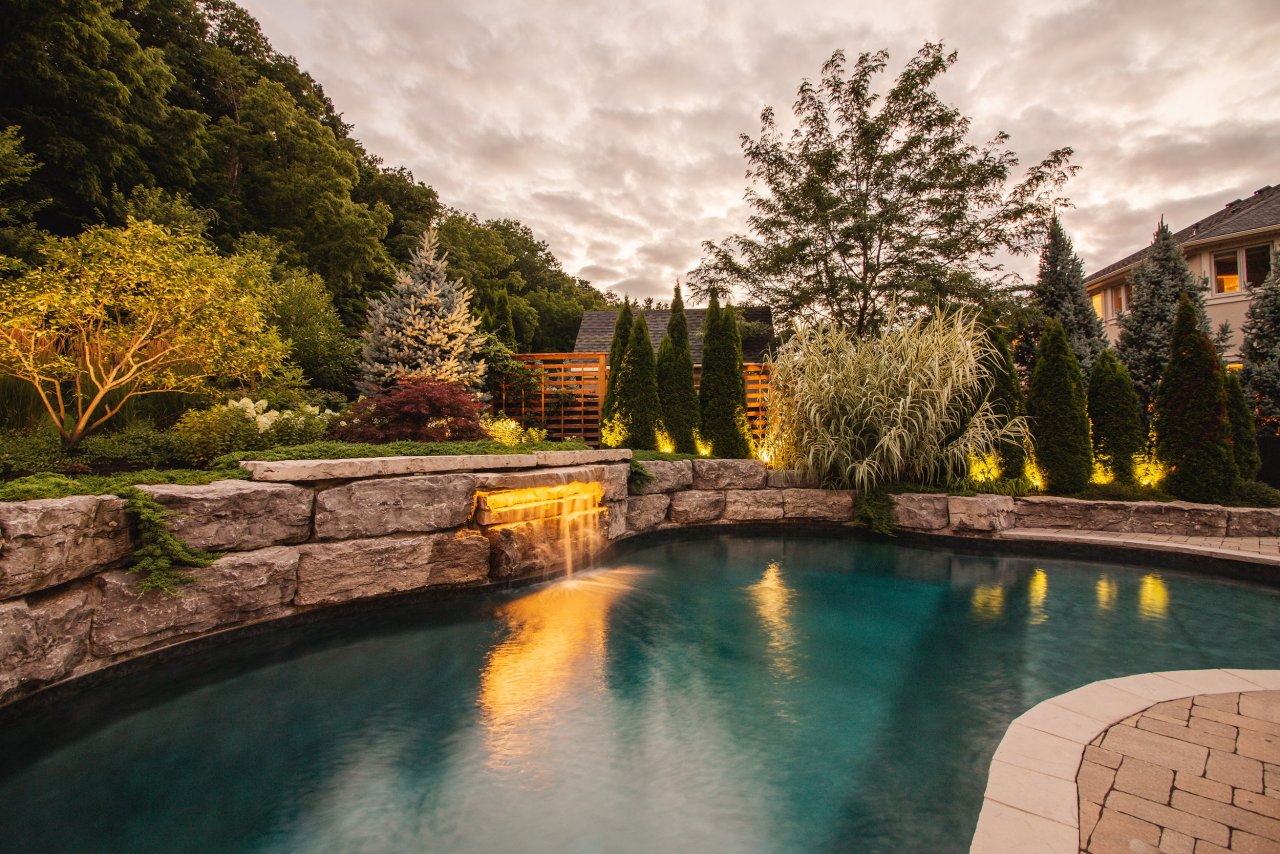 Scenic Beauty
A pool with a waterfall and curved lines along with plantings and rocks provide interest and texture that complement the natural environment.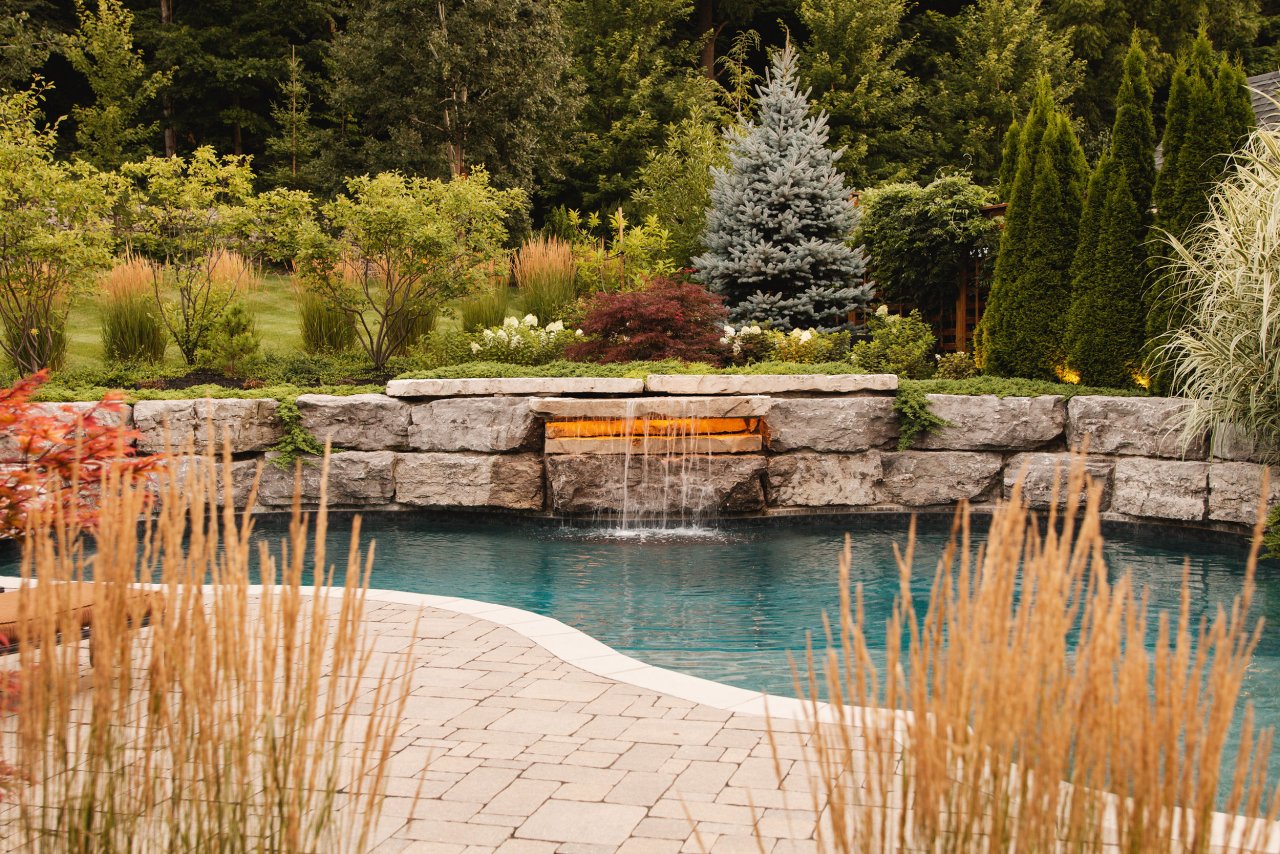 Natural Charm
The soothing sound of water and the beautiful waterfall draws the eye upward, toward the Niagara Escarpment.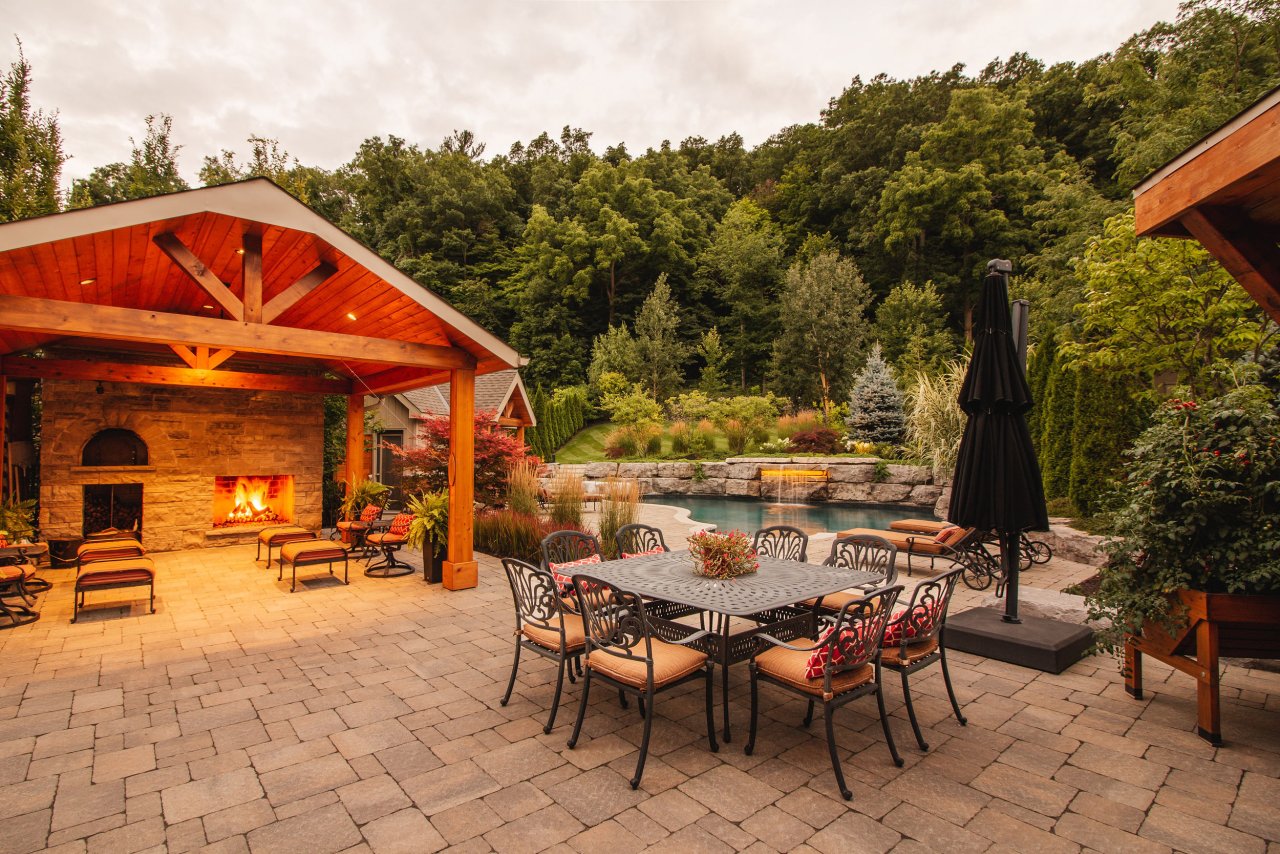 Private Ambience
Plantings provide the homeowners maximum privacy when indulging in their love of cooking using the outdoor pizza oven and when relaxing by the fire.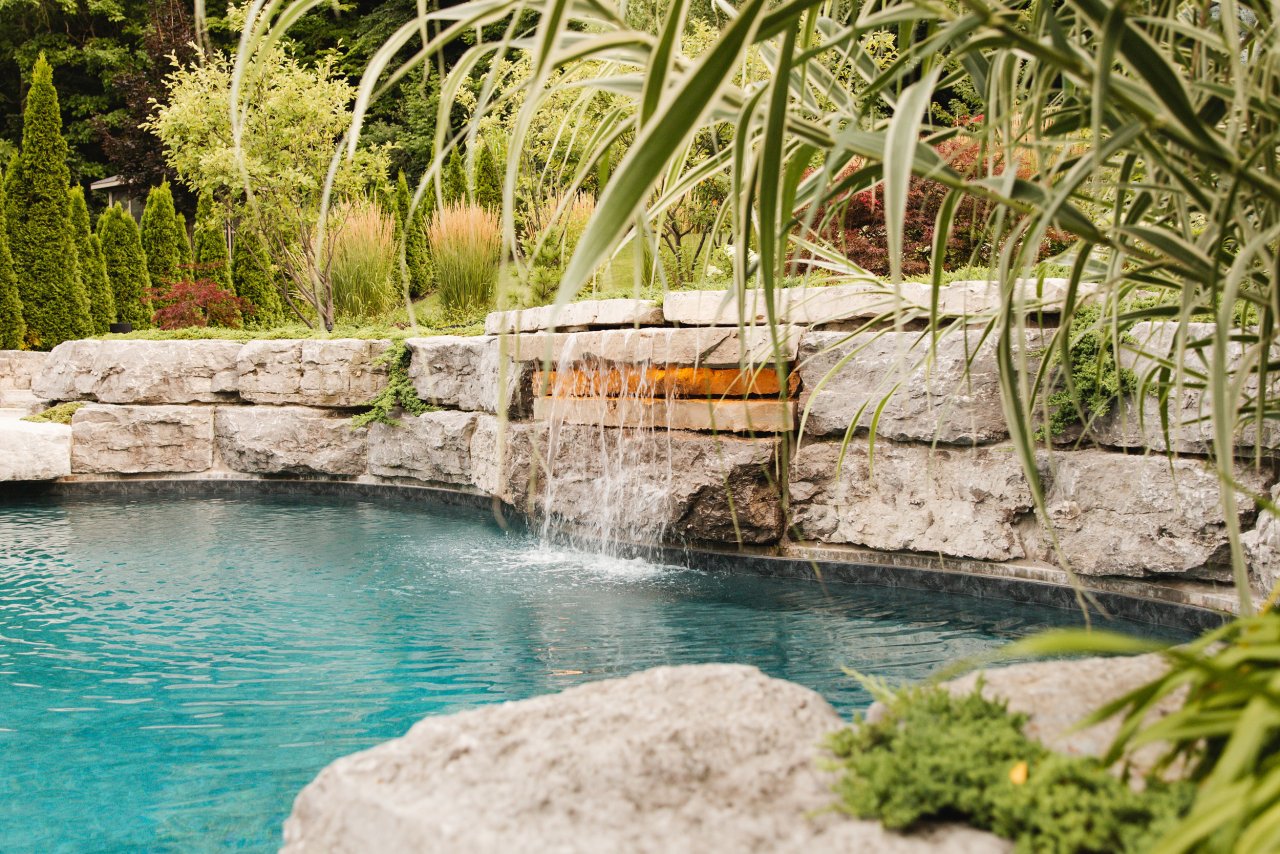 Key Design Features
Took advantage of the natural slope of the property for the waterfall into the pool.
Maintained the Escarpment as a natural focal point and complemented it with natural rock, lines and plantings.
A covered area for the pizza oven and fireplace and to enjoy shade.
Landscape lighting accents and provides ambience for evening relaxation.
Sunken Hot Tub
Ready to transform your outdoors?
See more projects.
St. Catharines
Refined Retreat
A home that offers both space to gracefully entertain and to find peace and tranquility from life's stresses.

Fonthill/Pelham
Outdoor Extravaganza
A stunning backyard that beckons family and friends outside.