Fonthill/Pelham
Outdoor Extravaganza
A stunning backyard that beckons family and friends outside.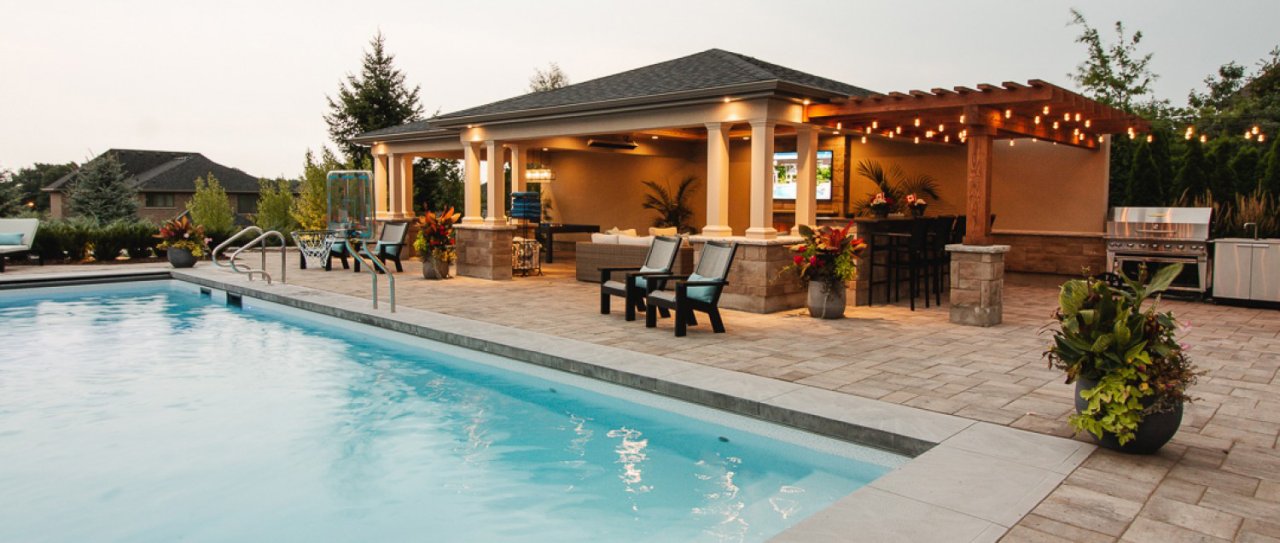 A place for everyone
These homeowners wanted to make full use of their property, revitalizing their backyard space to include fun activities that would entice the whole family outside — including the family pets!
Creating privacy
This property is located in the middle of a subdivision with different elevations, so privacy was a primary consideration. The pool cabana created a nice barrier along one side of the property, and we planted a variety of trees and shrubs to shield the remaining sides. 
Resort-style living at home
The result? The whole family now spends a majority of their time outside together, actively enjoying their backyard retreat and creating many happy memories.
Key Design Features
The new pool is the focal point of the entire landscape, providing an anchor for the other design features.
A sprawling cabana hosts an outdoor kitchen area, a lounge with an outdoor fireplace and TV screen, and a place to play a game of eight-ball on the outdoor pool table.
A putting green, trampoline and ping-pong table are fun additions that keep everyone outside and active for hours.
Extensive tree and shrub plantings provide privacy and a resort-like atmosphere.
Ready to transform your outdoors?
See more projects.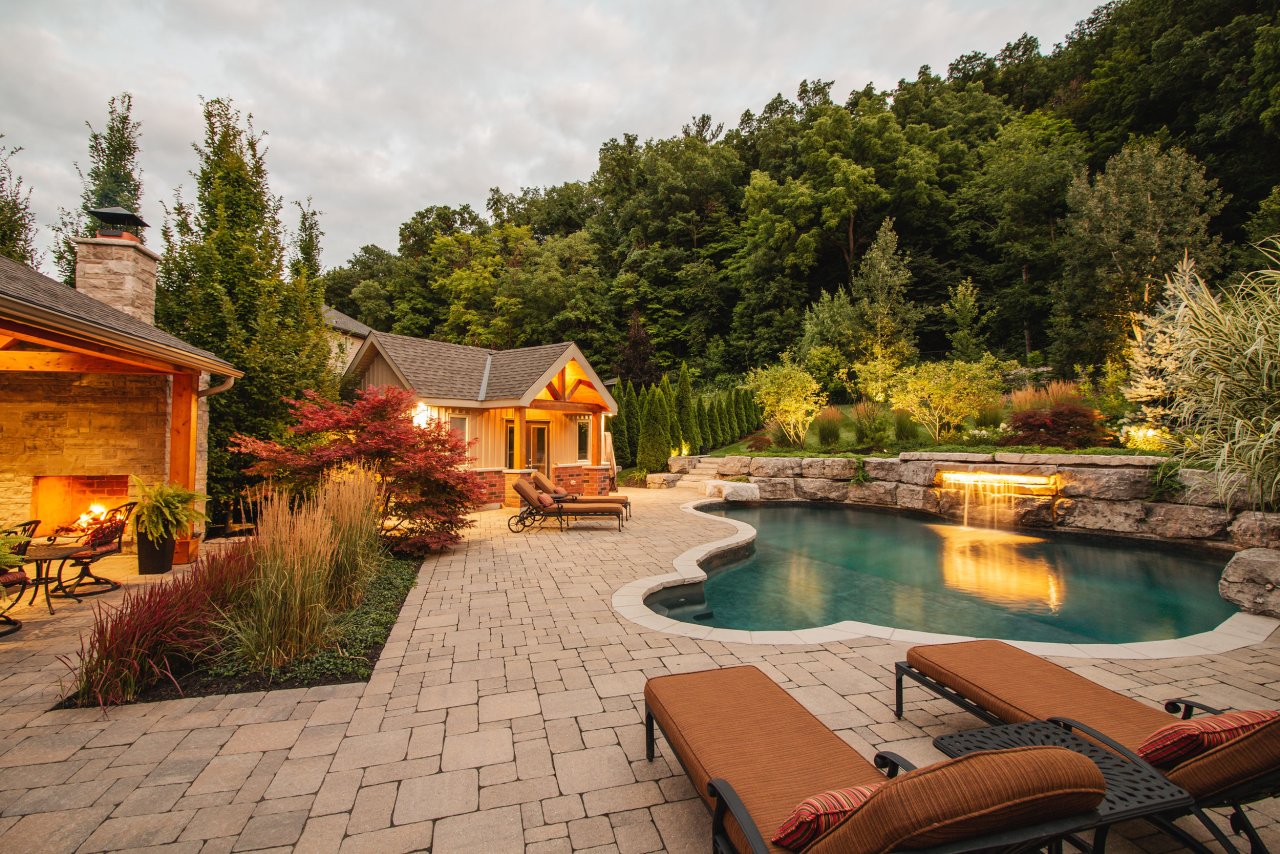 Grimsby/Lincoln/Niagara
Scenic Serenity
The beautiful Niagara Escarpment lends a backdrop to this homeowner's sanctuary.
St. Catharines
Refined Retreat
A home that offers both space to gracefully entertain and to find peace and tranquility from life's stresses.