St. Catharines
Urban Delight
An outdated backyard gets a refreshing upgrade.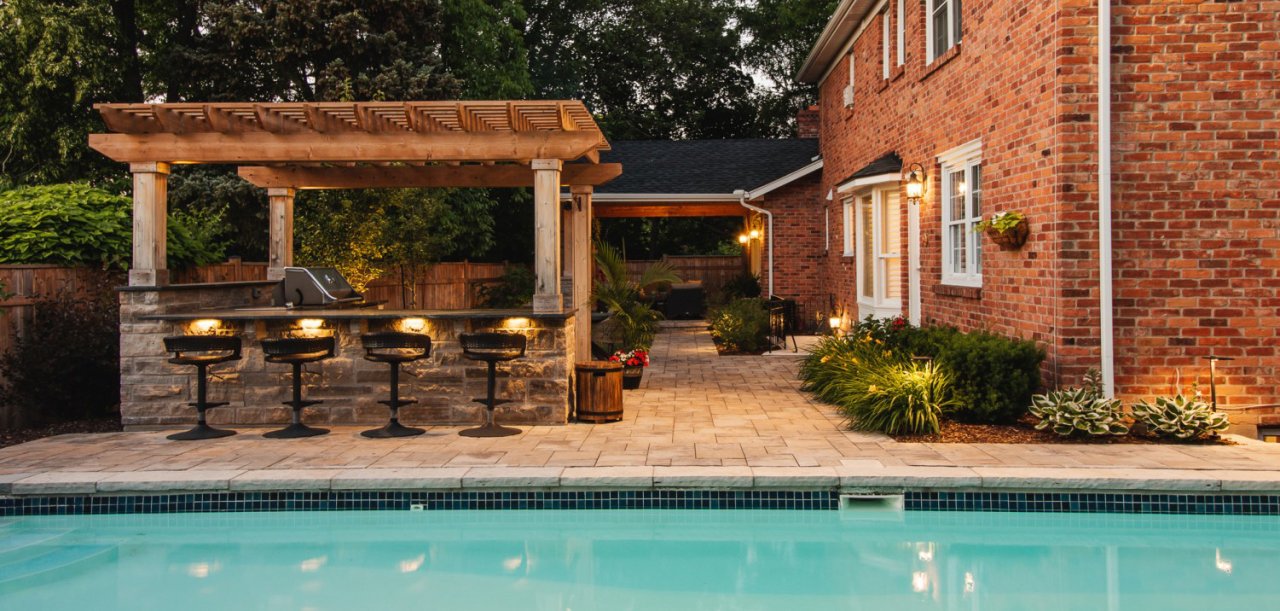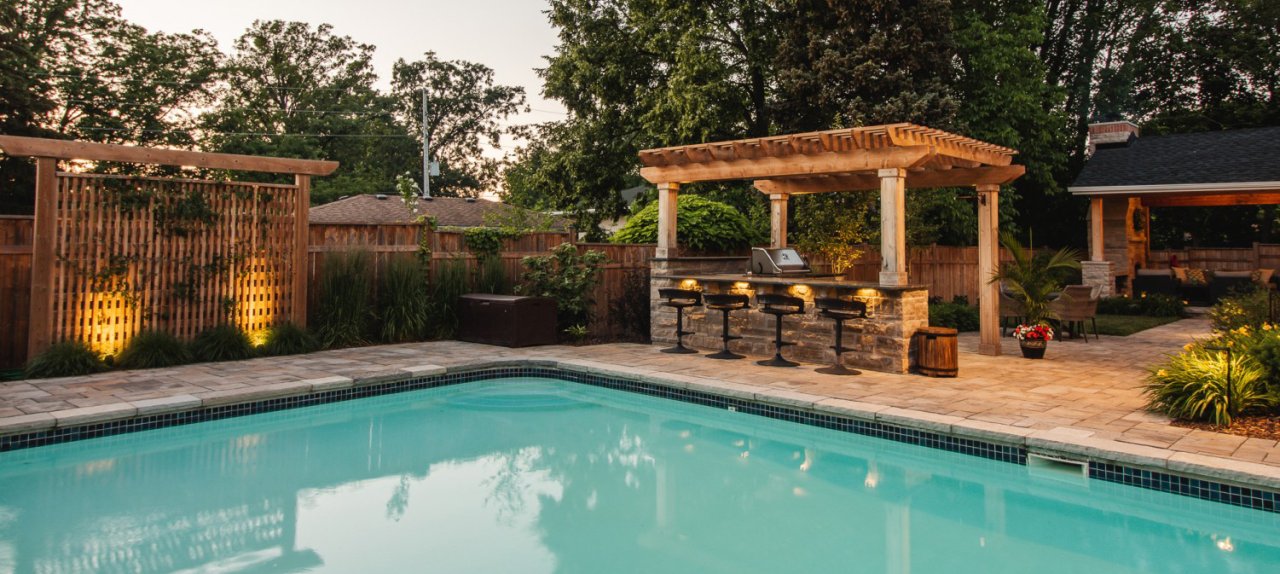 An outdated pool and patio
The homeowners of this St. Catharines property wanted a backyard where they could relax and entertain. Although they did have a pool with a concrete patio, the space wasn't big enough for their large circle of friends and both were outdated and in need of repair.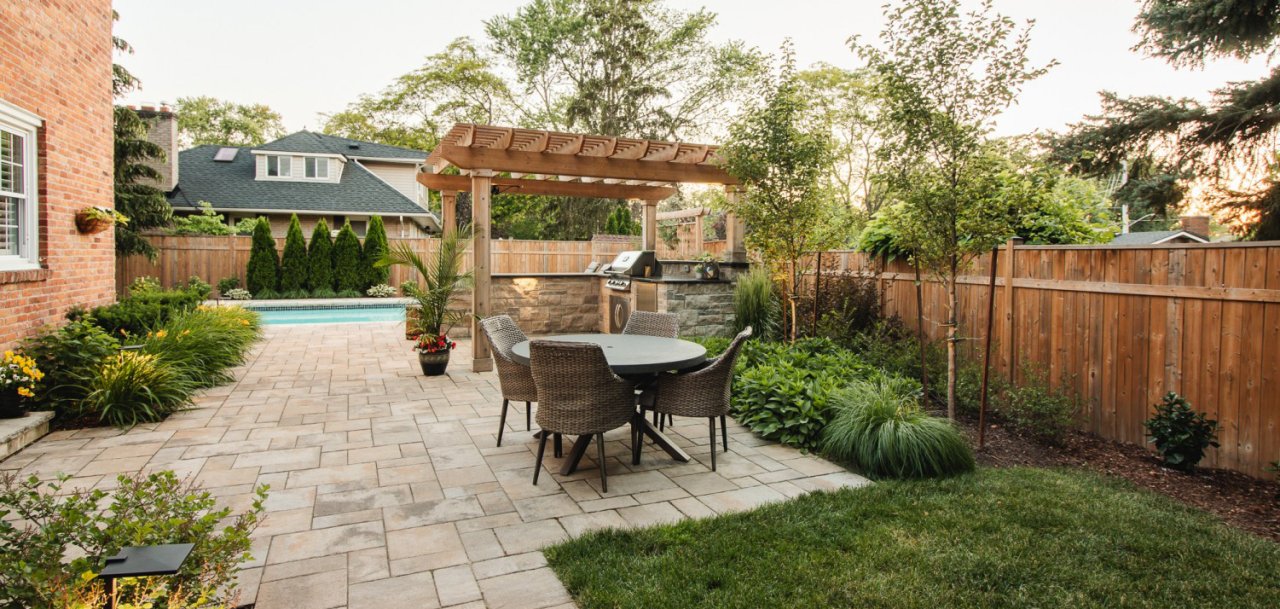 Making the most of a narrow backyard
The long, narrow backyard wasn't without its challenges. Access was very tight, making it difficult to get the heavy machinery needed to complete the project into the yard — but we were able to make it work.
A place to relax and entertain friends
In the end, we were completely refreshed the pool and patio area, adding extra space and exciting features that turned a tired backyard into an urban delight  — and the perfect place to host epic backyard barbecues!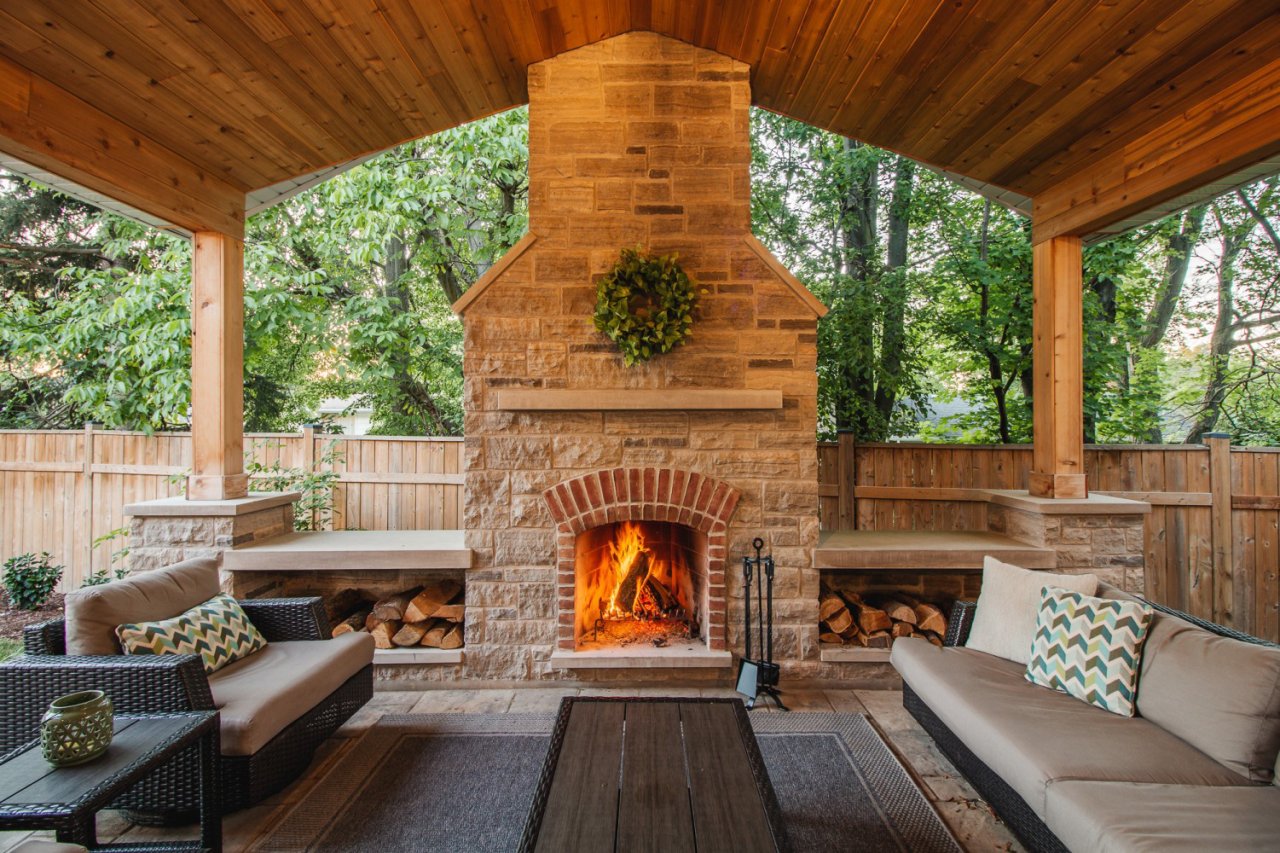 Key Design Features
A wood-burning fireplace was incorporated into the seating area, using brick accents in the fireplace design to match the reclaimed brick on the house.
Added a new dining and cooking area adjacent to the pool with under-counter lighting and covered by a pergola, giving the space shade and a resort-like ambiance.
The new patio connects the pool to the other spaces and the Wiarton Ledgestone used to construct the kitchen and fireplace ties everything together beautifully.
Ready to transform your outdoors?
See more projects.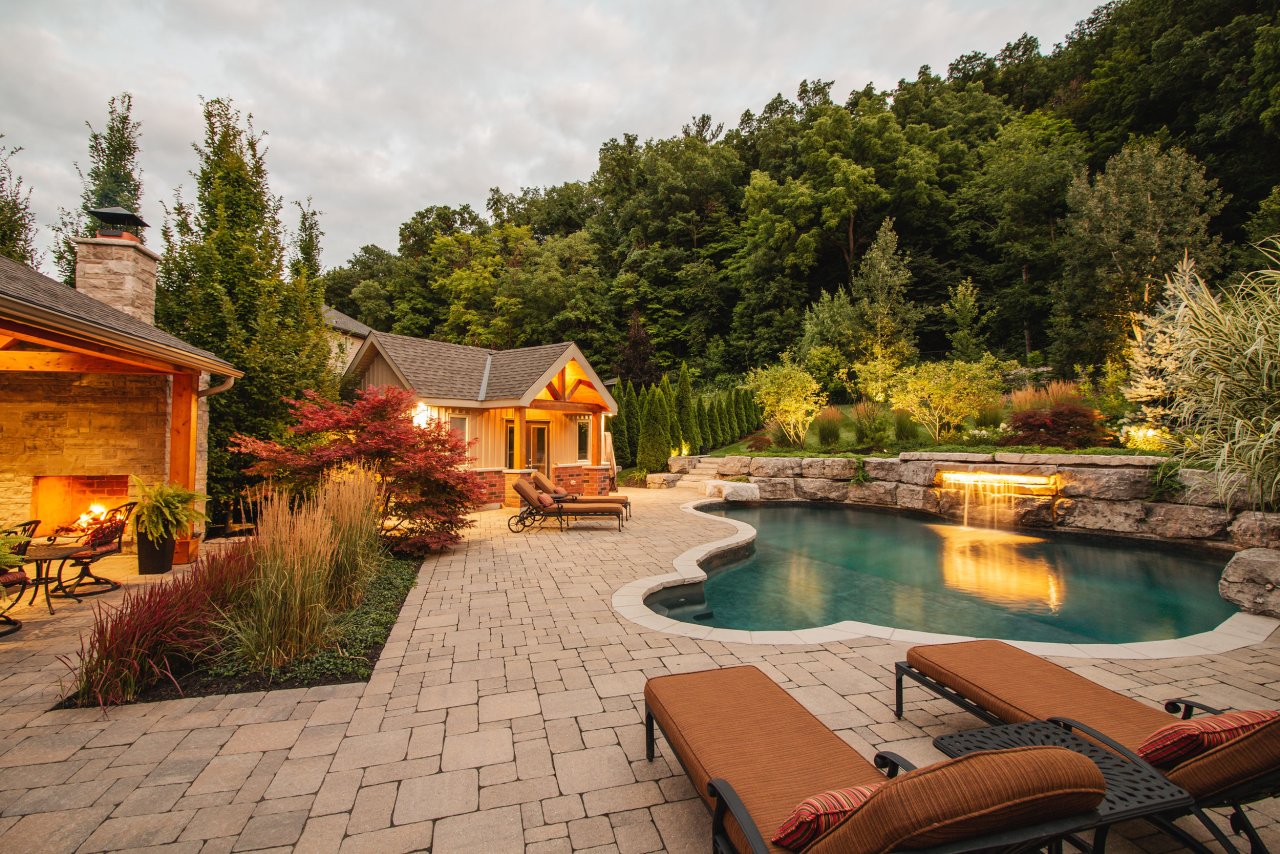 Grimsby/Lincoln/Niagara
Scenic Serenity
The beautiful Niagara Escarpment lends a backdrop to this homeowner's sanctuary.
St. Catharines
Refined Retreat
A home that offers both space to gracefully entertain and to find peace and tranquility from life's stresses.