Niagara-on-the-Lake
Backyard Oasis
A home in the centre of town feels like a private country estate.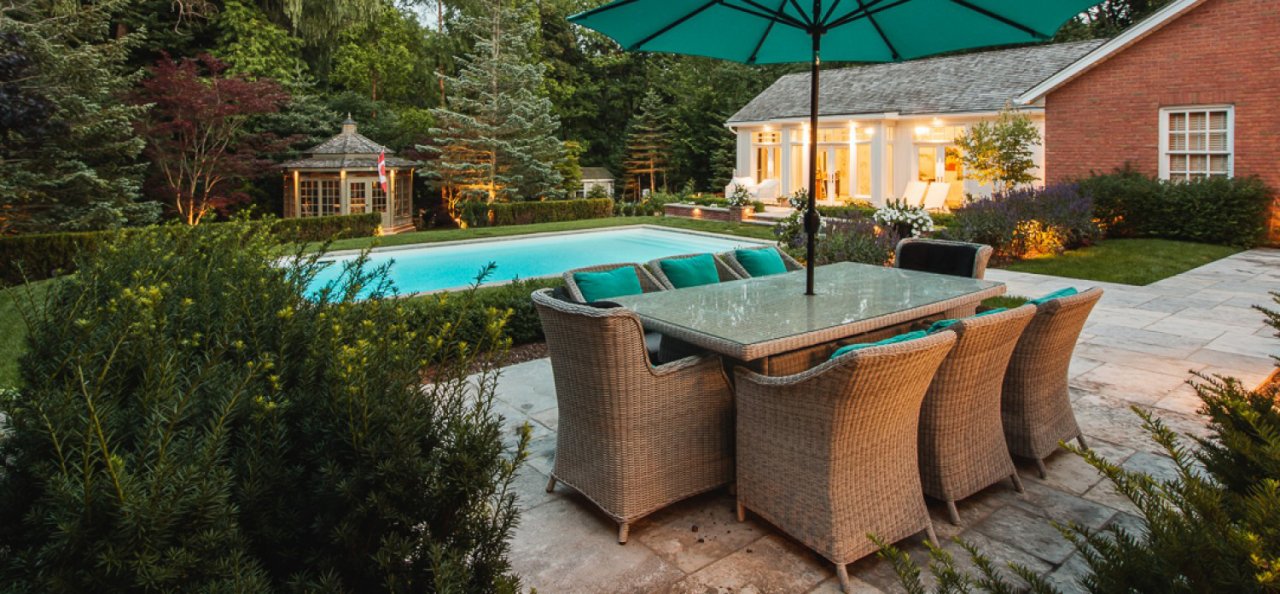 A place to relax and entertain
The homeowners of this beautiful property in Niagara-on-the-Lake wanted to add a pool and patio to their landscape — keeping it as natural as possible while matching the traditional architecture of the house and tying it in with a newly renovated space.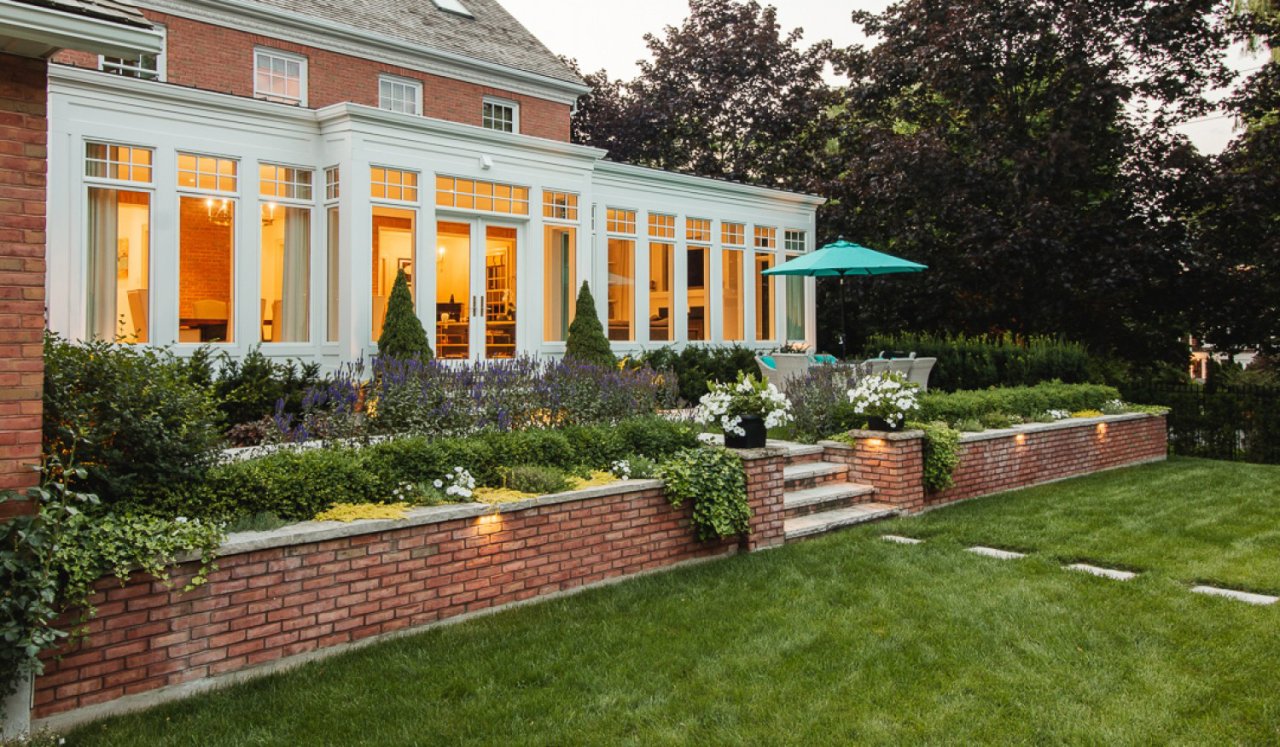 Overcoming obstacles
The backyard had different elevations and needed a retaining wall to create a level area for the pool and patio. Access to the yard was through a deep ditch and it was a challenge excavating around the mature trees and shrubs so they wouldn't be damaged.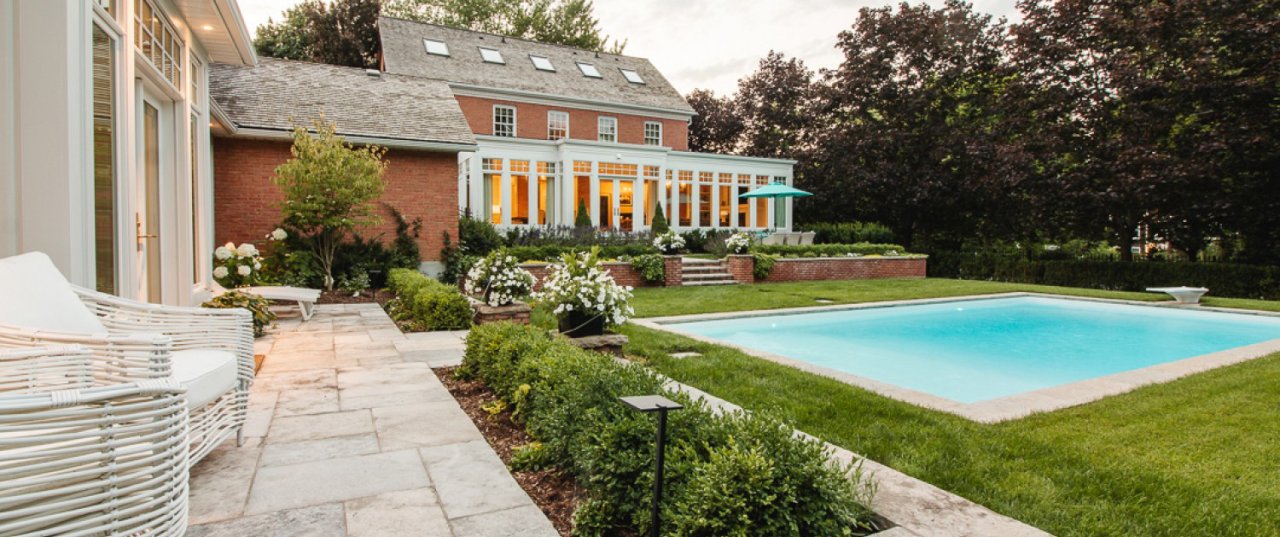 A private retreat
The new landscape looks like it has always been there. The plants are growing nicely and the homeowners can entertain friends and family in a backyard that feels like a private country estate.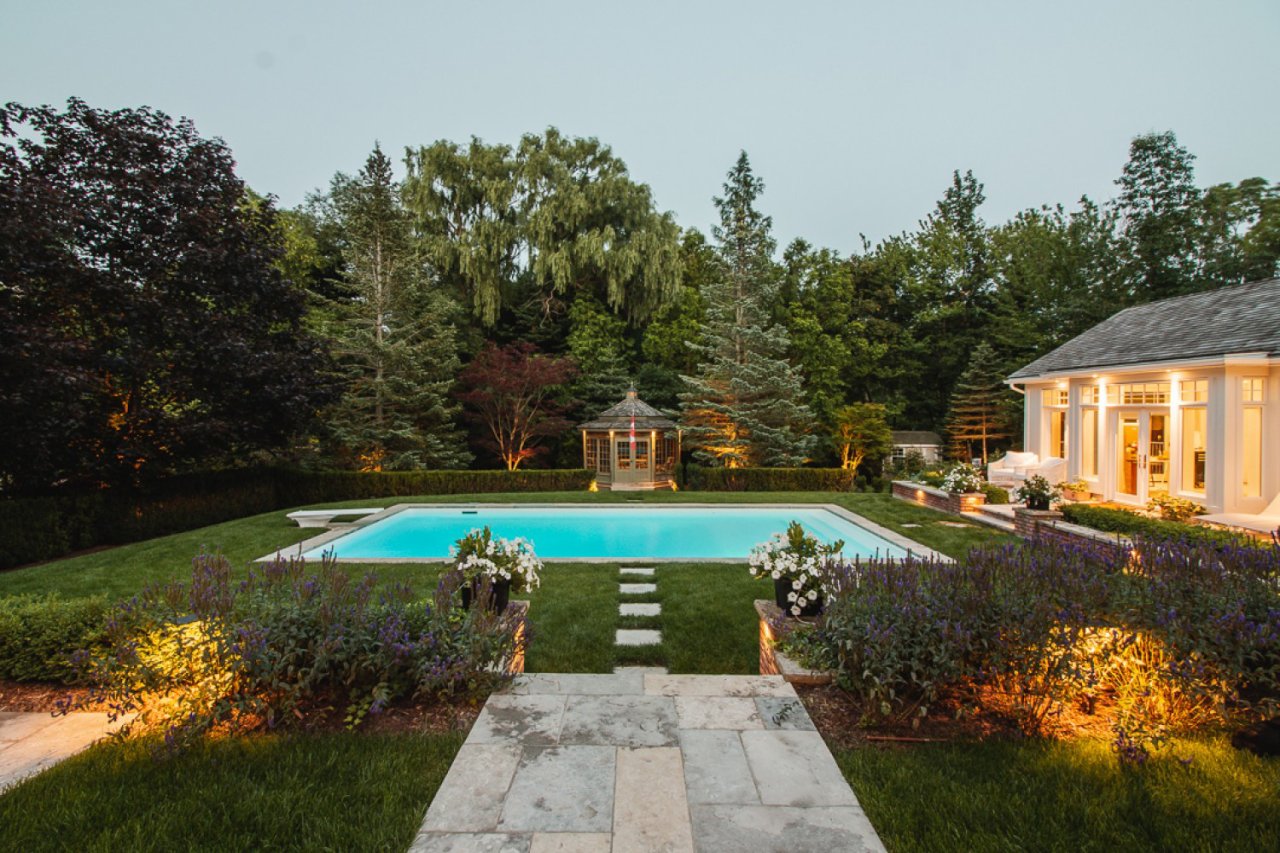 Key Design Features
The retaining walls were constructed using handmade clay brick that complements the home's brick exterior.
The centre lines of the new pool line up with the steps from the original house as well as the steps leading to the newly renovated area, resulting in a look that is formal and symmetrical.
Ebel Flagstone was used for both the patio and the coping on the retaining walls, creating unity and harmony.
New garden beds along the upper perimeter of the retaining wall provide a buffer between the two areas and soften the hard edges for a natural feel.
Ready to transform your outdoors?
See more projects.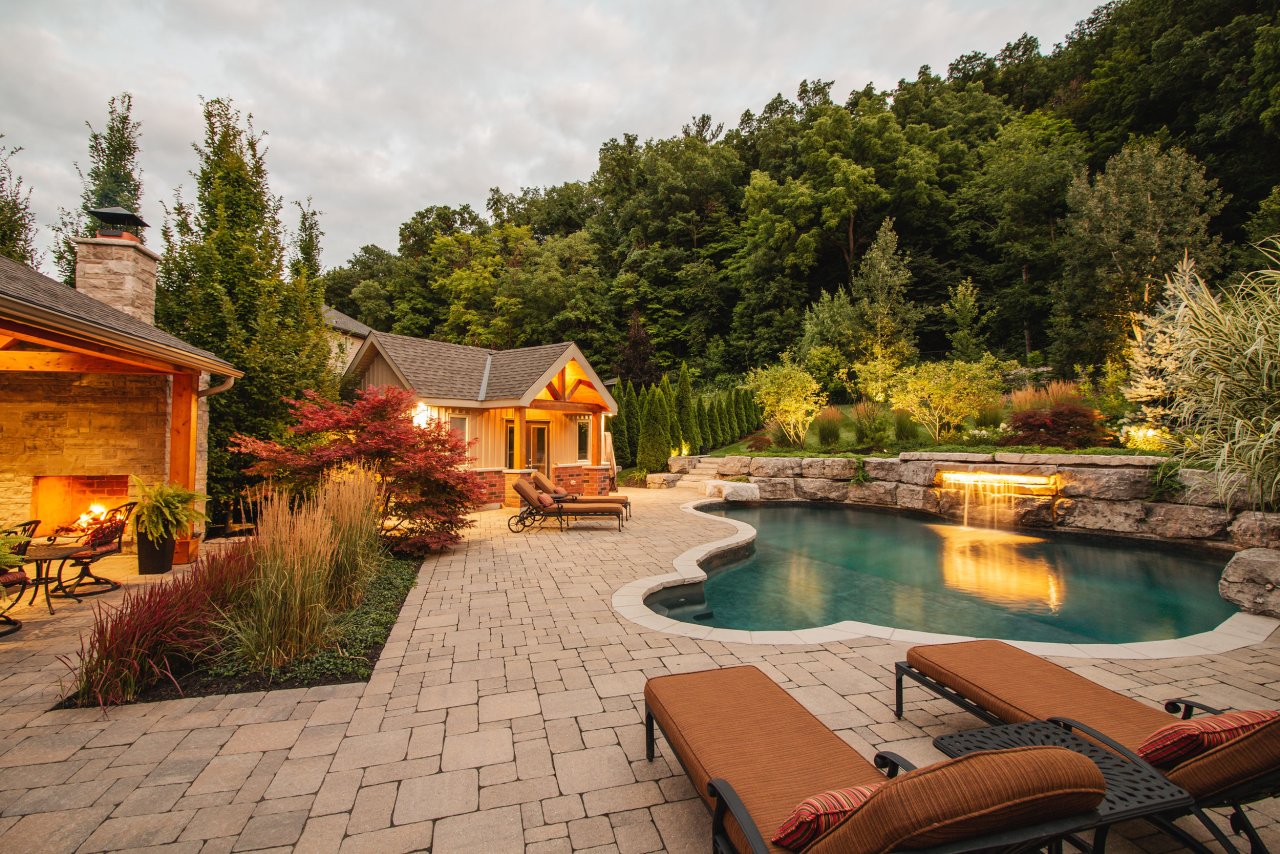 Grimsby/Lincoln/Niagara
Scenic Serenity
The beautiful Niagara Escarpment lends a backdrop to this homeowner's sanctuary.
St. Catharines
Refined Retreat
A home that offers both space to gracefully entertain and to find peace and tranquility from life's stresses.