St. Catharines
Refined Retreat
A home that offers both space to gracefully entertain and to find peace and tranquility from life's stresses.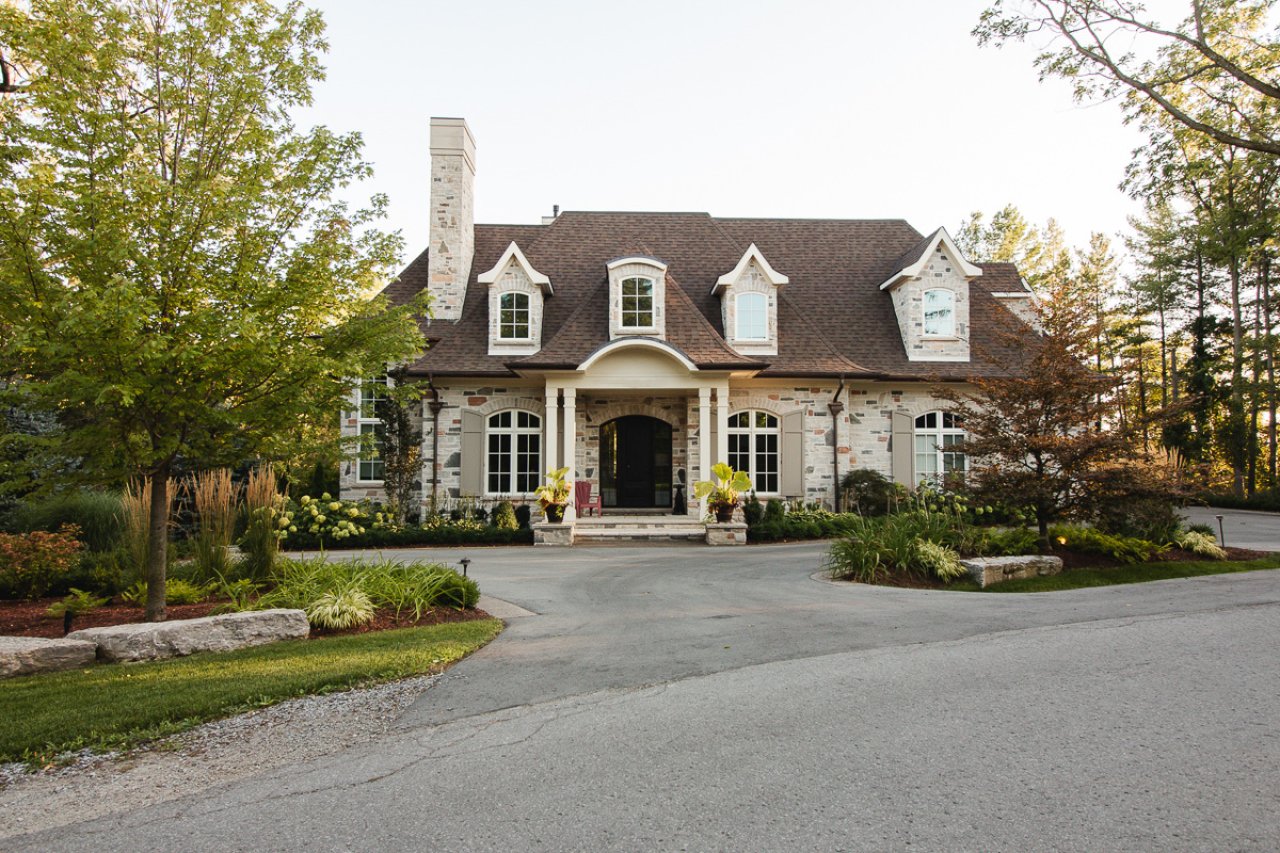 The owners of this beautiful home wanted landscaping that accented the home's beauty and the natural surroundings in a quiet, elegant manner.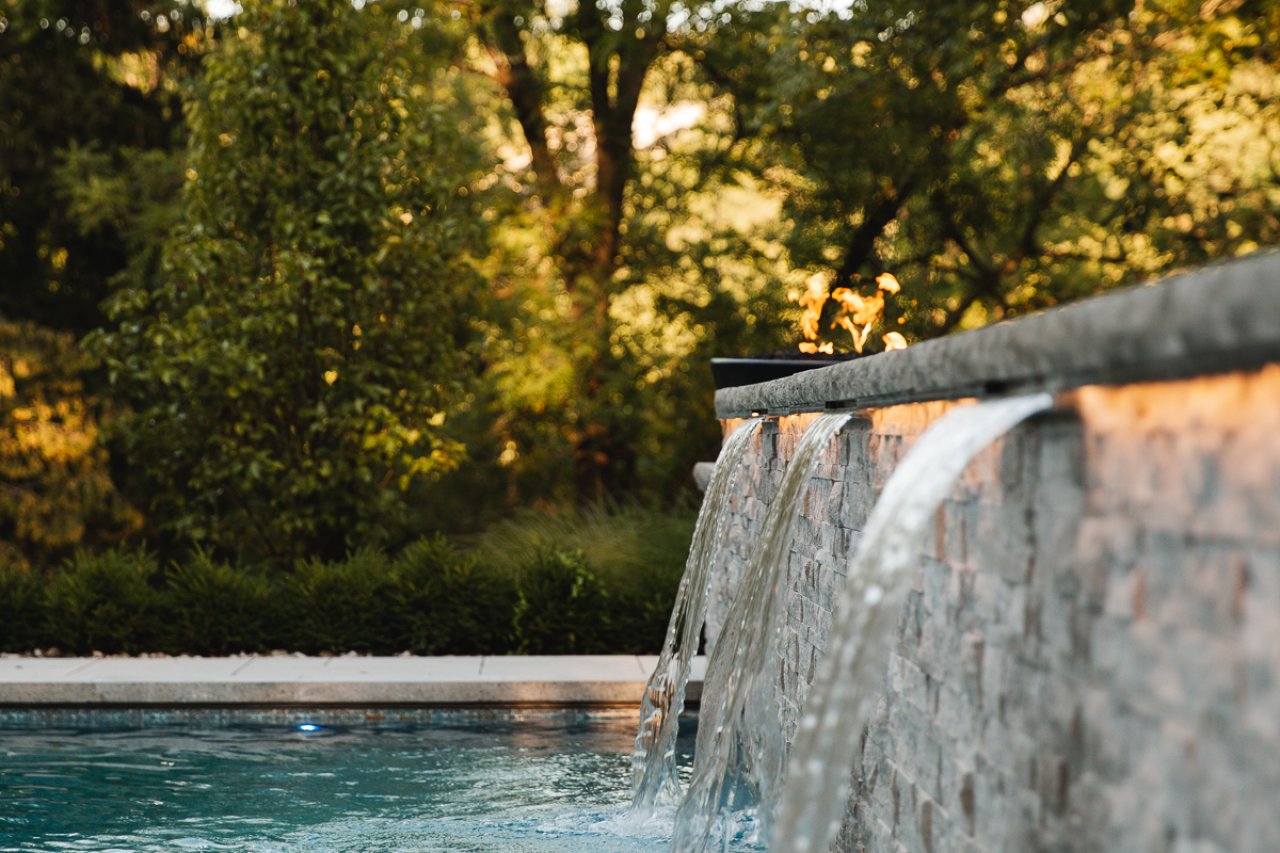 The soothing sound of water not only calms but also screens noise from the nearby nature trail.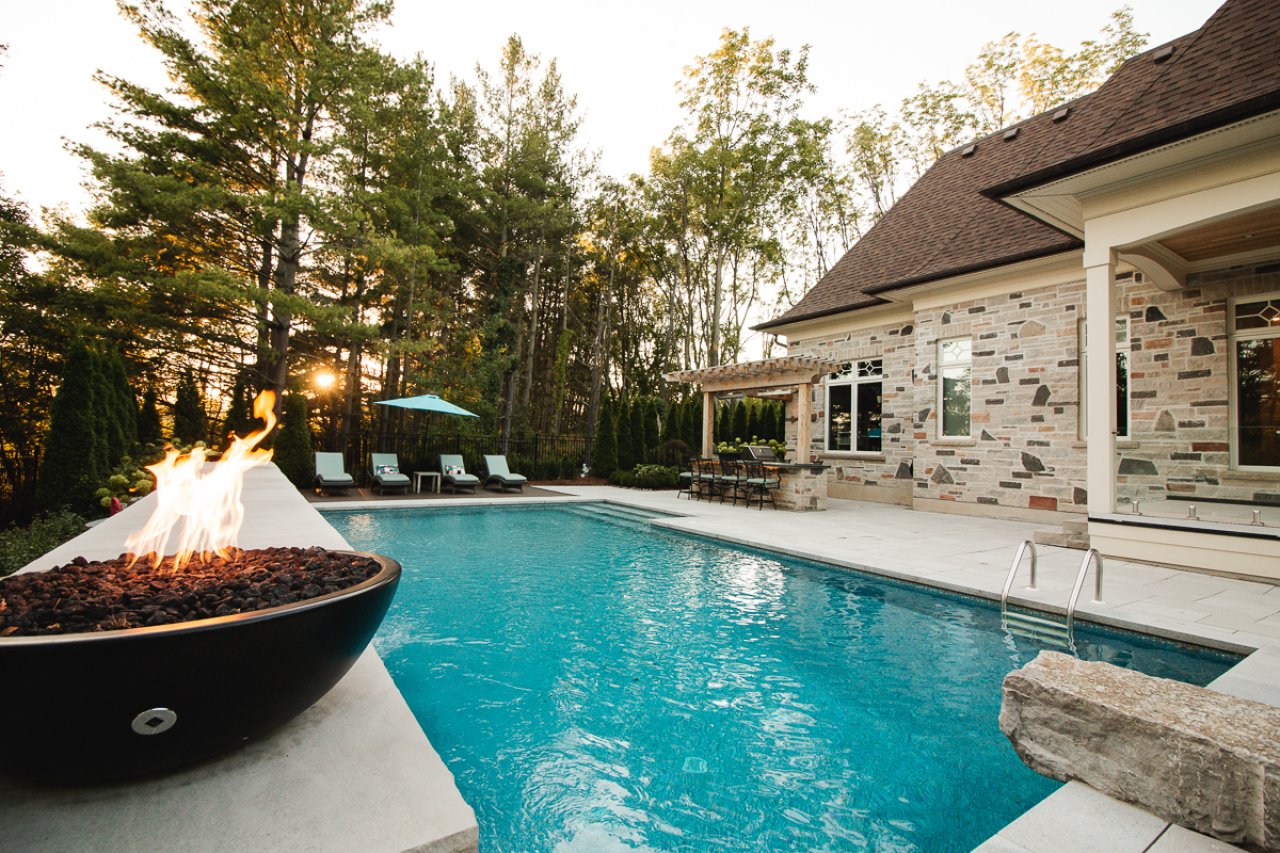 Firebowls add to the scene, creating a retreat-like atmosphere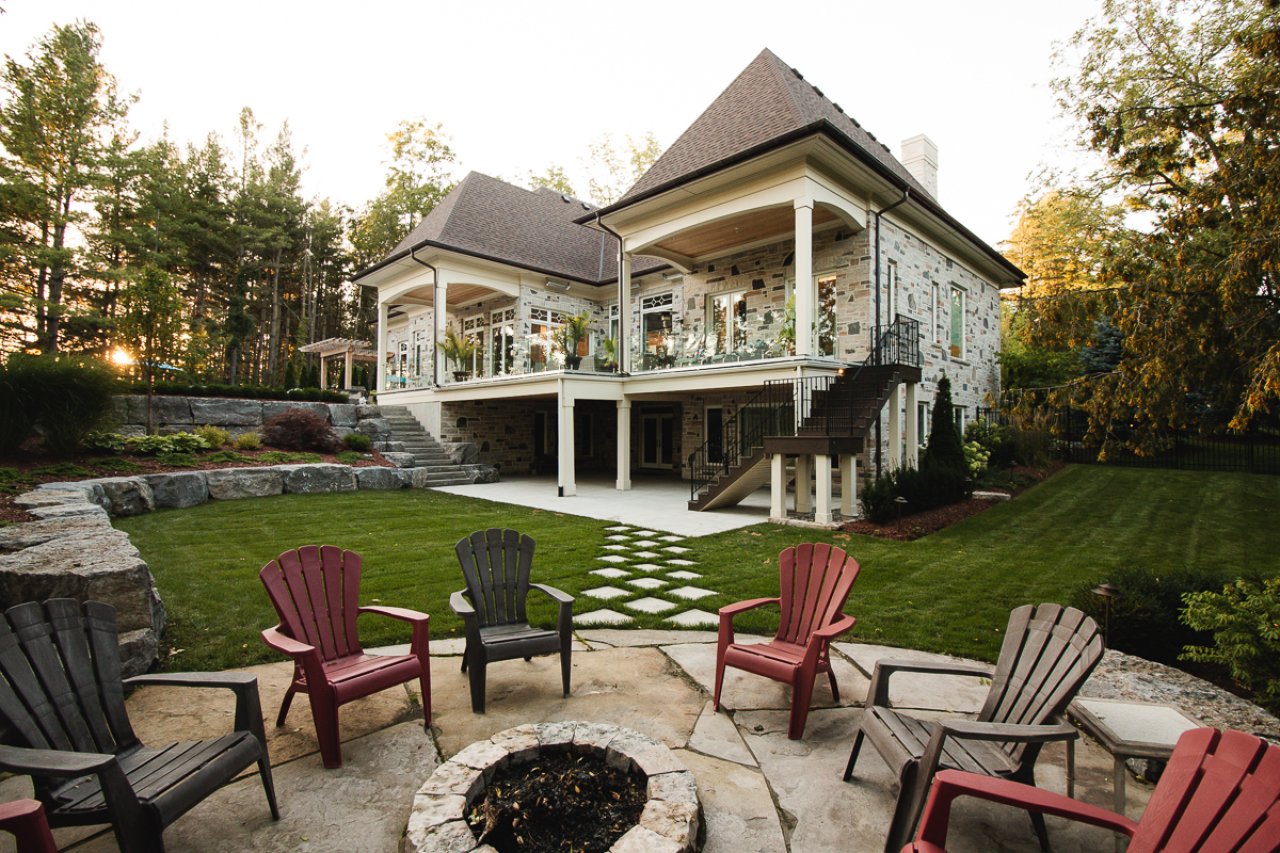 In the lower level of the yard, a firepit invites family and guests to spend time in relaxed conversation.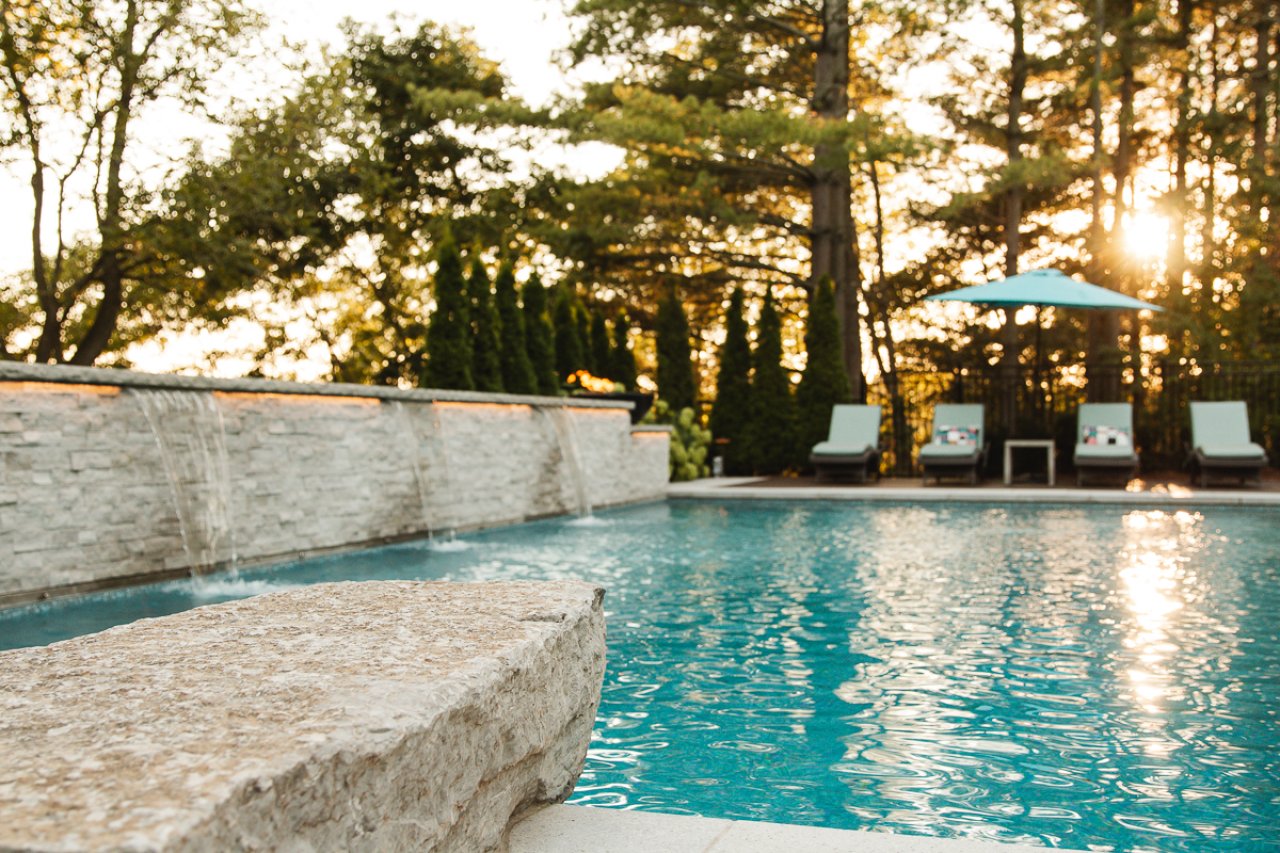 Key Design Features:
Large style pavers for a contemporary feel with inset composite decking for contrast.
Water and Firebowl Feature Wall
Diving Rock
Plantings chosen carefully to not only reflect the style of the home but to add privacy from the nearby nature trail while not interrupting the natural feeling of the property.
Rock retaining walls and steps.
Vegetable Garden
Firepit with grassed area for family and pets.
Ready to transform your outdoors?
See more projects.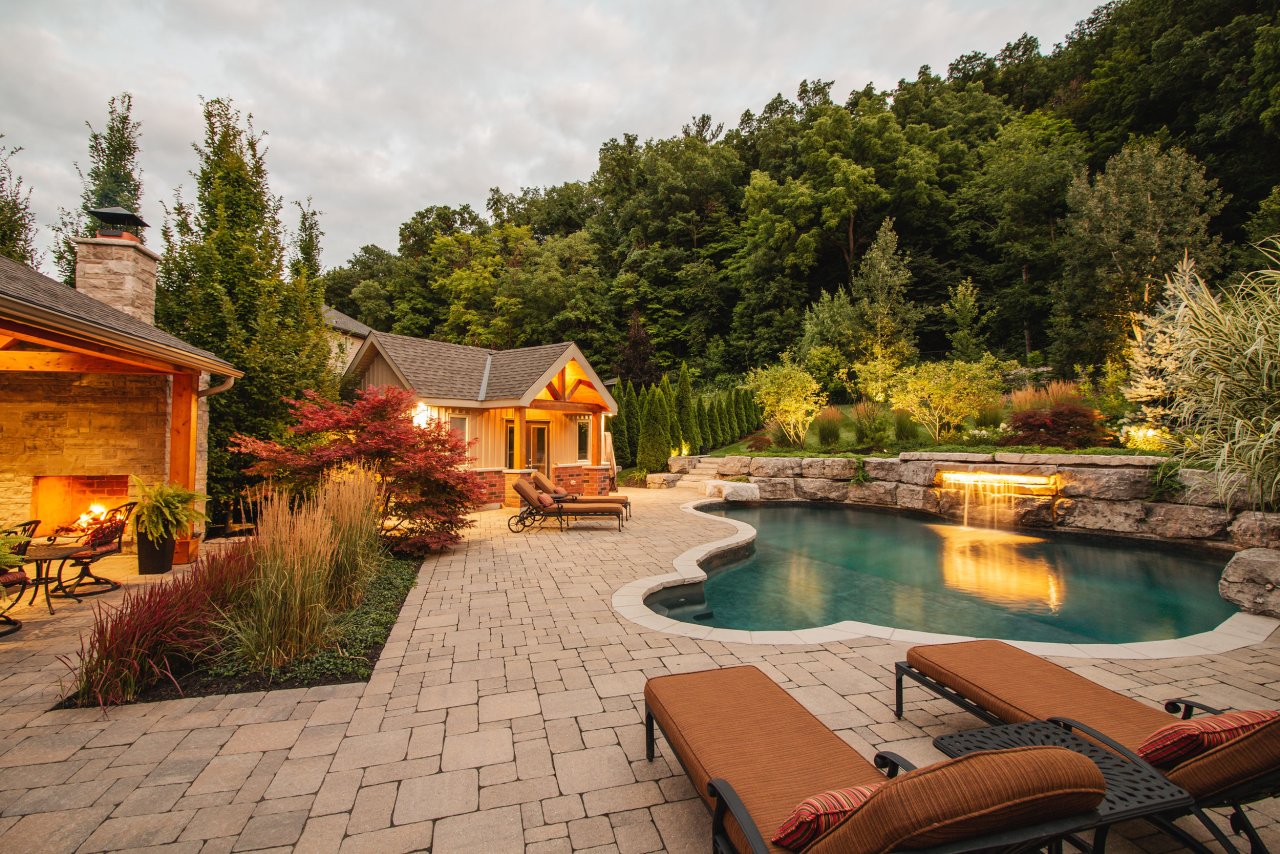 Grimsby/Lincoln/Niagara
Scenic Serenity
The beautiful Niagara Escarpment lends a backdrop to this homeowner's sanctuary.

Fonthill/Pelham
Outdoor Extravaganza
A stunning backyard that beckons family and friends outside.